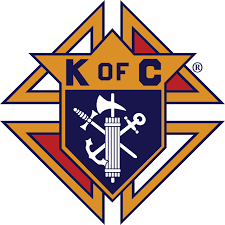 St. Dominic Catholic Church Council 7232
Thanks to the efforts of Father Michael J. McGivney, assistant pastor of St. Mary's Church in New Haven and some of his parishioners, the Connecticut state legislature on March 29, 1882, officially chartered the Knights of Columbus as a fraternal benefit society. The Order is still true to its founding principles of charity, unity and fraternity.
The Knights was formed to render financial aid to members and their families. Mutual aid and assistance are offered to sick, disabled and needy members and their families. Social and intellectual fellowship is promoted among members and their families through educational, charitable, religious, social welfare, war relief and public relief works.
Thehistory of the Order shows how the foresight of Father Michael J. McGivney, whose cause for sainthood is being investigated by the Vatican, brought about what has become the world's foremost Catholic fraternal benefit society. The Order has helped families obtain economic security and stability through its life insurance, annuity and long-term care programs, and has contributed time and energy worldwide to service in communities.
The Knights of Columbus has grown from several members in one council to 15,342 councils and 1.9 million members.  
Our council at St Dominic has been in existence since the seventies.  Catholic Gentlemen have given of there time, talents, and hard work to give back to the community.  The Knights of Columbus is a nonprofit organization.  Every dollar we take in is goes back out to the community if several ways. The Knights support the Church, church ministries, and the community at large.  Come join our fraternal brotherhood and help make a difference in OUR COMMUNITY.  
Please reach out to Grand Knight Sebastian Luna
Cell  210 413-4738
Knights of Columbus Semi-Annual Blood Drive
The Knights of Columbus are working with the South Texas Blood & Tissue Center to host a second Blood Drive.  The drive will help the Blood Bank fulfill the need generated by San Antonio and the surrounding area. 
Blood drives account for 70% of the community blood supply?

Because of COVID-19 affecting schools and businesses across South Texas, more than 60% of the drives have been canceled, impacting trauma centers and hospitals that need blood to treat patients.
South Texas Blood and Tissue Center needs your help in this challenging time because of the Covic-19 pandemic that has affected our blood supply. Donors are scared to donate blood which resulted to severe shortage of blood. However, we would like to assure you that we have the safety protocols in place to protect our donors. There is no need to fear as all the safety measures are in place:
Sanitizing all the material and equipment we use
Giving sanitized wipes and sanitizer to all incoming blood donors
Asking all the pertinent questions to the prospective donors
we take their temperature
We ask questions if they have fever, cough, sore throat
If they have travelled outside of the US in the last 28 days
Has been inContact with or has taken cared of somebody who was diagnosed to be positive for Covid-19
Donors are important to us as well as the welfare of our employees and the patients and we make sure they are protected, and the blood supply is safe.
Donations will start in the Piper community center Sunday morning (November 15th) from  9am-2pm.  Donation will be done byAPPOINTMENT ONLY. 
Donor link
https://donor.southtexasblood.org/donor/schedules/drive_schedule/123577
Anyone who is 16 years old, weighing 120 pounds, (with parental consent form) or at least 17 years old weighing 110 pounds and in good general health may donate blood. Donors must present photo ID, last four digits of their social security number and their birth date. Visit southtexasblood.org for more information.  We have a sign up list on a table in the foyer.  There will be 2-3 appointments starting at 9am in 20 minute increments. 
Thank you, St Dominic, for your continued support and generosity.
Sebastian J. Luna
Grand Knight KoC 7323