Upcoming events: Check bulletin or contact church office @ 210-435-6211 for more details.
We are very excited to inform you that St. Dominic's is hosting a one day Women's Retreat.
Date: November 20, 2021
Time: 8:30 – 4:30 followed by 5 pm mass
Place: St Dominic's Catholic Church, Piper Community Center
Early Registration $25, September 1-30
After October 1st late registration $30
Click on the link below to register.
All safety protocols will be followed as well as limited registrations.
What does the Catholic Church teach?
God became Man, The Incarnation
And we believe in one Lord Jesus Christ, the only-begotten Son of God, born from the Father before all the ages, God from God, light from light, true God from true God, begotten, not made, of one substance with the Father, through Whom all things were made. For us men, and for our salvation, He came down from heaven, and by the power of the Holy Spirit, He took on flesh from the Virgin Mary, and became man. (Nicene-Constantinopolitan Creed A.D. 325, 381).
             The Society of St Vincent de Paul needs help
They need able-bodied individuals who are feeling the call to serve others, sharing the Love of God with those in need in our community.   Any adult can join us, but you must feel the calling and can serve with regularity.   
We are open two days a week, Tuesday and Friday, from 9-11am. We need your help in order to continue helping those in our community!   Any questions, please call our office phone at 432-2071 and our email is http:/svdp-stdominic@outlook.com
Thanks!!  Roy Chaffin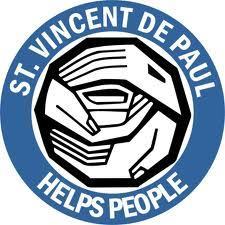 Need prayer or want to pray for someone?
Updated COVID Guidelines from the Archdioceses of San Antonio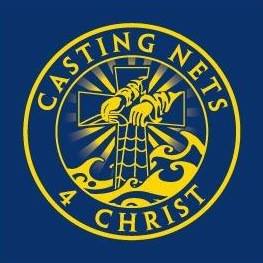 Your brothers miss you! Please pray for our ministry as we are hoping to meet in December 2021. Please keep checking the website or the church bulletin for upcoming dates.  Come join us and spend time with your brothers in fellowship, prayer, an a reading from the Gospel.
Have you downloaded our St. Dominic App? If you haven't, you don't know what you're missing. With this App you can receive our weekly parish messages and updates, view a digital copy of our bulletin, view our recorded Masses and much, much more. Download it today! See instructions below.
Text app to phone number 88202 or visit MyParishApp.Com to download.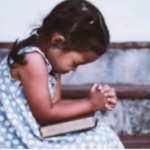 We are accepting Mass Intentions, for the sick, for the de- ceased, and for other special celebration, i.e. birthdays, anniversaries etc. You may drop off, call or email your intentions to: welcome@stdominicsa.org