Upcoming events: Check bulletin or contact church office @ 210-435-6211 for more details.
​Statement of Archbishop Gustavo regarding Dobbs ruling
June 24, 2022 | posted by Archbishop Gustavo Garcia-Siller, MSpS
Topics: Archbishop, In the Press, Breaking News
Statement of Archbishop Gustavo regarding Dobbs ruling
I am truly heartened and overjoyed by today's historic ruling from the U.S. Supreme Court in Dobbs v. Jackson Women's Health Organization that overturns the Roe v. Wade decision after nearly five decades. In the United States, that tragic ruling has resulted in the deaths of more than 60 million babies in the womb since the early 1970s.
At this crucial time, we must now commit as a nation to devoting additional resources and implementing policies that support mothers and fathers, children, and families. This includes everyone — the Church, elected leaders, and all people. No woman should ever feel alone; that she is trapped and that abortion is her only option. There has to be a vision put forth that is positive and life-affirming.
The Catholic Church has a long and proud history of providing this assistance through programs such as pregnancy shelters, food pantries, financial support, parenting classes, and myriad other services. Our parishes, Catholic Charities, Society of St. Vincent de Paul, and many other organizations and ministries stand ready to help to ensure better futures for these mothers and fathers and their babies. We know that this good work must grow and increase.
We thank God for this decision for life. We offer prayers of gratitude to the Sacred Heart of Jesus, a heart where everyone can find a home filled with love, and seek the guidance of the Holy Spirit as we look to a future full of hope, with families flourishing and succeeding.  
https://archsa.org/news/statement-of-archbishop-gustavo-regarding-courts-dobbs-ruling
Select date
Thursday of the Fourteenth week in Ordinary Time
Holy Gospel of Jesus Christ according to Saint Matthew 10,7-15.
Jesus said to his Apostles: "As you go, make this proclamation: 'The kingdom of heaven is at hand.'
Cure the sick, raise the dead, cleanse lepers, drive out demons. Without cost you have received; without cost you are to give."
Do not take gold or silver or copper for your belts;
no sack for the journey, or a second tunic, or sandals, or walking stick. The laborer deserves his keep.
Whatever town or village you enter, look for a worthy person in it, and stay there until you leave.
As you enter a house, wish it peace.
If the house is worthy, let your peace come upon it; if not, let your peace return to you."
Whoever will not receive you or listen to your words–go outside that house or town and shake the dust from your feet.
Amen, I say to you, it will be more tolerable for the land of Sodom and Gomorrah on the day of judgment than for that town."
Copyright © Confraternity of Christian Doctrine, USCCB
dailygospel.org
St Dominic First Saturday Devotion
ACTS Retreat Schedule for 2022
Omega Retreat Center
June 2-5 (Women's English)
August 11-14 (Men's English)
August 25-28 (Men's Spanish)
November 3-6 (Women's Spanish)
Use QR code or click on image below to get to registration form
What does the Catholic Church teach?
Need prayer or want to pray for someone?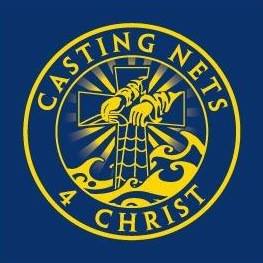 Your brothers miss you! Please pray for our ministry as we are hoping to meet in July 18, 2022. Please keep checking the website or the church bulletin for upcoming dates.  Come join us and spend time with your brothers in fellowship, prayer, an a reading from the Gospel.
Have you downloaded our St. Dominic App? If you haven't, you don't know what you're missing. With this App you can receive our weekly parish messages and updates, view a digital copy of our bulletin, view our recorded Masses and much, much more. Download it today! See instructions below.
Text app to phone number 88202 or visit MyParishApp.Com to download.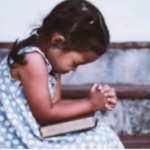 We are accepting Mass Intentions, for the sick, for the de- ceased, and for other special celebration, i.e. birthdays, anniversaries etc. You may drop off, call or email your intentions to: welcome@stdominicsa.org