Upcoming events: Check bulletin or contact church office @ 210-435-6211 for more details.
And he took bread, gave thanks and broke it, and gave it to them, saying, "This is my body given for you; do this in remembrance of me." Luke 22:19
Right to Life Rally
Place: Austin Texas
Date: January 28,2023
Time: 11am to 2 pm
Transportation: Depart St Dominic Church via Bus at 9am
Return:3:30 pm
40 seat available
Why do Catholics celebrate the feast of the Presentation?
This feast day celebrates both the Presentation of Jesus in the Temple, as well as the Purification of Mary, which was required by the Mosaic Law forty days after the birth of a child.
The Church celebrates the feast of the Presentation of the Lord on February 2, also called Candlemas for the custom of using lighted candles. In the early Church it was often celebrated on February 14th, 40 days after the Epiphany, in keeping with the practice of celebrating Christmas on that date in the East. Among the Orthodox it is known as the Hypapante ("Meeting" of the Lord with Simeon).
Select date
Fourth Sunday in Ordinary Time
Holy Gospel of Jesus Christ according to Saint Matthew 5,1-12.
When Jesus saw the crowds, he went up the mountain, and after he had sat down, his disciples came to him.
He began to teach them, saying:
"Blessed are the poor in spirit, for theirs is the kingdom of heaven.
Blessed are they who mourn, for they will be comforted.
Blessed are the meek, for they will inherit the land.
Blessed are they who hunger and thirst for righteousness, for they will be satisfied.
Blessed are the merciful, for they will be shown mercy.
Blessed are the clean of heart, for they will see God.
Blessed are the peacemakers, for they will be called children of God.
Blessed are they who are persecuted for the sake of righteousness, for theirs is the kingdom of heaven.
Blessed are you when they insult you and persecute you and utter every kind of evil against you (falsely) because of me.
Rejoice and be glad, for your reward will be great in heaven."
Copyright © Confraternity of Christian Doctrine, USCCB
dailygospel.org
Need prayer or want to pray for someone?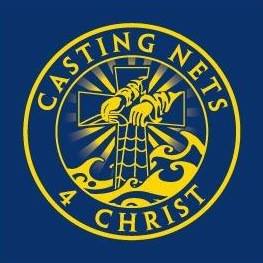 Your brothers miss you! Please pray for our ministry as we are meeting on Monday January 16, 2023. Come join us and spend time with your brothers in fellowship, prayer, an a reading from the Gospel.
Have you downloaded our St. Dominic App? If you haven't, you don't know what you're missing. With this App you can receive our weekly parish messages and updates, view a digital copy of our bulletin, view our recorded Masses and much, much more. Download it today! See instructions below.
Text app to phone number 88202 or visit MyParishApp.Com to download.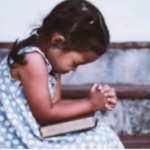 We are accepting Mass Intentions, for the sick, for the de- ceased, and for other special celebration, i.e. birthdays, anniversaries etc. You may drop off, call or email your intentions to: welcome@stdominicsa.org