Upcoming events: Check bulletin or contact church office @ 210-435-6211 for more details.
We are very excited to inform you that St. Dominic's is hosting a one day Women's Retreat.
Date: November 20, 2021
Time: 8:30 – 4:30 followed by 5 pm mass
Place: St Dominic's Catholic Church, Piper Community Center
Early Registration $25, September 1-30
After October 1st late registration $30
Click on the link below to register.
All safety protocols will be followed as well as limited registrations.
What does the Catholic Church teach?
Where is the proper placement of the tabernacle in our church?
The basic requirement is that the Tabernacle be in a place of prominence for reverence and adoration by the faithful, but not a distraction from the main altar where the sacrifice of the mass is offered.
"The tabernacle is to be situated 'in churches in a most worthy place with the greatest honor.' The dignity, placing, and security of the Eucharistic tabernacle should foster adoration before the Lord really present in the Blessed Sacrament of the altar" (CCC 1183).
The current Code of Canon Law (Canon 938) explains further:
"The Most Holy Eucharist is to be reserved habitually in only one tabernacle of a church or oratory. The tabernacle in which the Most Holy Eucharist is reserved is to be situated in some part of the church or oratory which is distinguished, conspicuous, beautifully decorated, and suitable for prayer. The tabernacle in which the Most Holy Eucharist is reserved habitually is to be immovable, made of solid and opaque material, and locked in such a way that the danger of profanation is avoided as much as possible."
The Place for the Reservation of the Most Holy Eucharist
314. In accordance with the structure of each church and legitimate local customs, the Most Blessed Sacrament should be reserved in a tabernacle in a part of the church that is truly noble, prominent, readily visible, beautifully decorated, and suitable for prayer.[125]
The one tabernacle should be immovable, be made of solid and inviolable material that is not transparent, and be locked in such a way that the danger of profanation is prevented to the greatest extent possible.[126] Moreover, it is appropriate that, before it is put into liturgical use, it be blessed according to the rite described in the Roman Ritual.[127]
315. It is more in keeping with the meaning of the sign that the tabernacle in which the Most Holy Eucharist is reserved not be on an altar on which Mass is celebrated.[128]
Consequently, it is preferable that the tabernacle be located, according to the judgment of the diocesan Bishop,
https://www.vatican.va/roman_curia/congregations/ccdds/documents/rc_con_ccdds_doc_20030317_ordinamento-messale_en.html
             The Society of St Vincent de Paul needs help
They need able-bodied individuals who are feeling the call to serve others, sharing the Love of God with those in need in our community.   Any adult can join us, but you must feel the calling and can serve with regularity.   
We are open two days a week, Tuesday and Friday, from 9-11am. We need your help in order to continue helping those in our community!   Any questions, please call our office phone at 432-2071 and our email is http:/svdp-stdominic@outlook.com
Thanks!!  Roy Chaffin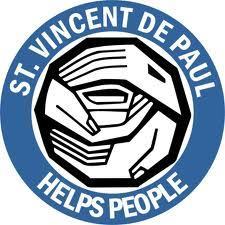 Need prayer or want to pray for someone?
Updated COVID Guidelines from the Archdioceses of San Antonio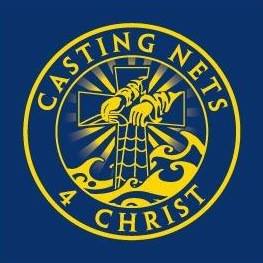 Your brothers miss you! Our next meeting will be in August. How? Well, thanks to Zoom, we're going to meet in-person virtually (so, it's not really in-person). Please contact Luis Martinez in the church office for more information on the zoom link. Come join us and spend time with your brothers in fellowship, prayer, an a reading from the Gospel.
Have you downloaded our St. Dominic App? If you haven't, you don't know what you're missing. With this App you can receive our weekly parish messages and updates, view a digital copy of our bulletin, view our recorded Masses and much, much more. Download it today! See instructions below.
Text app to phone number 88202 or visit MyParishApp.Com to download.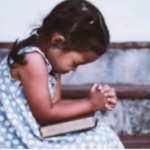 We are accepting Mass Intentions, for the sick, for the de- ceased, and for other special celebration, i.e. birthdays, anniversaries etc. You may drop off, call or email your intentions to: welcome@stdominicsa.org