Upcoming events: Check bulletin or contact church office @ 210-435-6211 for more details.
And he took bread, gave thanks and broke it, and gave it to them, saying, "This is my body given for you; do this in remembrance of me." Luke 22:19
What is Advent?
The word Advent is from the Latin adventus for "coming" and is associated with the four weeks of preparation for Christmas. Advent always contains four Sundays, beginning on the Sunday nearest the feast of St. Andrew the Apostle (November 30) and continuing until December 24.
In 2022, Advent begins on November 27 and ends on December 24 (Christmas Eve), as the Mass of the Lord's Nativity begins. Christmas Day is December 25.
Select date
Thursday of the First week of Advent
Holy Gospel of Jesus Christ according to Saint Matthew 7,21.24-27.
Jesus said to his disciples: "Not everyone who says to me, 'Lord, Lord,' will enter the kingdom of heaven, but only the one who does the will of my Father in heaven.
Everyone who listens to these words of mine and acts on them will be like a wise man who built his house on rock.
The rain fell, the floods came, and the winds blew and buffeted the house. But it did not collapse; it had been set solidly on rock.
And everyone who listens to these words of mine but does not act on them will be like a fool who built his house on sand.
The rain fell, the floods came, and the winds blew and buffeted the house. And it collapsed and was completely ruined."
Copyright © Confraternity of Christian Doctrine, USCCB
dailygospel.org
Need prayer or want to pray for someone?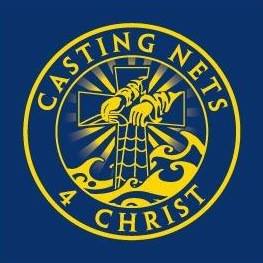 Your brothers miss you! Please pray for our ministry as we are meeting on Monday December 19, 2022. Come join us and spend time with your brothers in fellowship, prayer, an a reading from the Gospel.
Have you downloaded our St. Dominic App? If you haven't, you don't know what you're missing. With this App you can receive our weekly parish messages and updates, view a digital copy of our bulletin, view our recorded Masses and much, much more. Download it today! See instructions below.
Text app to phone number 88202 or visit MyParishApp.Com to download.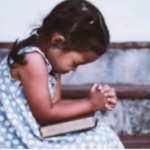 We are accepting Mass Intentions, for the sick, for the de- ceased, and for other special celebration, i.e. birthdays, anniversaries etc. You may drop off, call or email your intentions to: welcome@stdominicsa.org