Upcoming events: Check bulletin or contact church office @ 210-435-6211 for more details.
Select date
Wednesday of the Twentieth week in Ordinary Time
Holy Gospel of Jesus Christ according to Saint Matthew 20,1-16a.
Jesus told his disciples this parable: "The kingdom of heaven is like a landowner who went out at dawn to hire laborers for his vineyard.
After agreeing with them for the usual daily wage, he sent them into his vineyard.
Going out about nine o'clock, he saw others standing idle in the marketplace,
and he said to them, 'You too go into my vineyard, and I will give you what is just.'
So they went off. (And) he went out again around noon, and around three o'clock, and did likewise.
Going out about five o'clock, he found others standing around, and said to them, 'Why do you stand here idle all day?'
They answered, 'Because no one has hired us.' He said to them, 'You too go into my vineyard.'
When it was evening the owner of the vineyard said to his foreman, 'Summon the laborers and give them their pay, beginning with the last and ending with the first.'
When those who had started about five o'clock came, each received the usual daily wage.
So when the first came, they thought that they would receive more, but each of them also got the usual wage.
And on receiving it they grumbled against the landowner,
saying, 'These last ones worked only one hour, and you have made them equal to us, who bore the day's burden and the heat.'
He said to one of them in reply, 'My friend, I am not cheating you. Did you not agree with me for the usual daily wage?
Take what is yours and go. What if I wish to give this last one the same as you?
(Or) am I not free to do as I wish with my own money? Are you envious because I am generous?'
Thus, the last will be first, and the first will be last."
Copyright © Confraternity of Christian Doctrine, USCCB
dailygospel.org
ACTS Retreat Schedule for 2022
Omega Retreat Center
June 2-5 (Women's English)
August 11-14 (Men's English)
August 25-28 (Men's Spanish)
November 3-6 (Women's Spanish)
What does the Catholic Church teach?
Need prayer or want to pray for someone?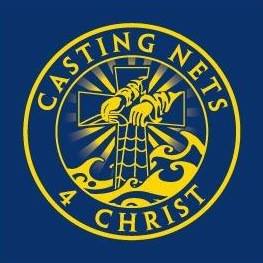 Your brothers miss you! Please pray for our ministry as we are hoping to meet in July 18, 2022. Please keep checking the website or the church bulletin for upcoming dates.  Come join us and spend time with your brothers in fellowship, prayer, an a reading from the Gospel.
Have you downloaded our St. Dominic App? If you haven't, you don't know what you're missing. With this App you can receive our weekly parish messages and updates, view a digital copy of our bulletin, view our recorded Masses and much, much more. Download it today! See instructions below.
Text app to phone number 88202 or visit MyParishApp.Com to download.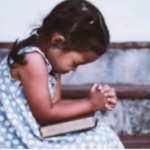 We are accepting Mass Intentions, for the sick, for the de- ceased, and for other special celebration, i.e. birthdays, anniversaries etc. You may drop off, call or email your intentions to: welcome@stdominicsa.org